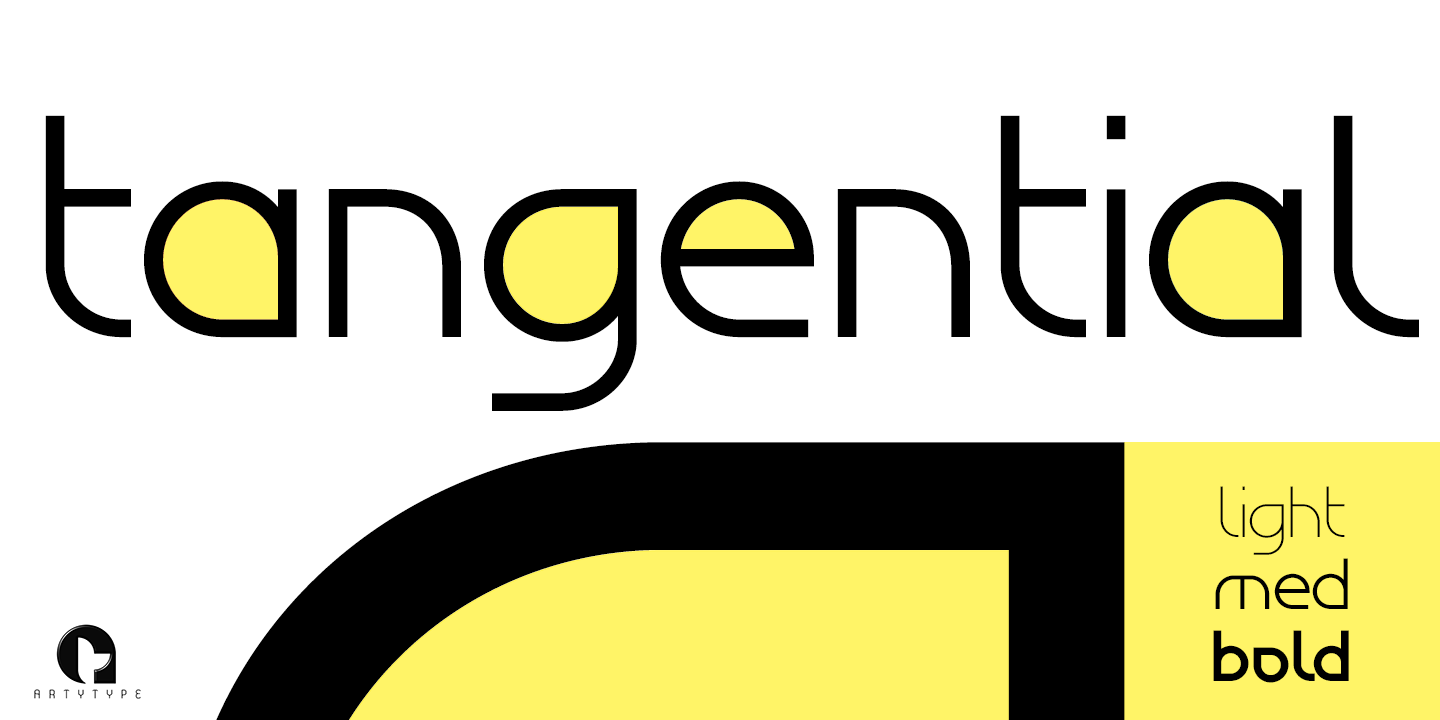 Tangential type family
Tangential is a distinctive modern sans in 3 weights which was born out of a simple idea: beginning the project with a perfect circle to form the letter 'o', then squaring off one corner, ending up with a letterform I hadn't seen before for that character; this for me was enough motivation to attempt a full alphabet incorporating the angled styling wherever possible.
The Tangential style I envisaged for the family is complemented by the prominent use of negative space throughout, most apparent on the drop shaped 'o' which is a key feature of the typeface and a letterform I'm particularly pleased with.
The core Tangential design is also accompanied by two further variations, Tangential Rounded & Tangential Semi Serif, both of which are available as separate fonts.